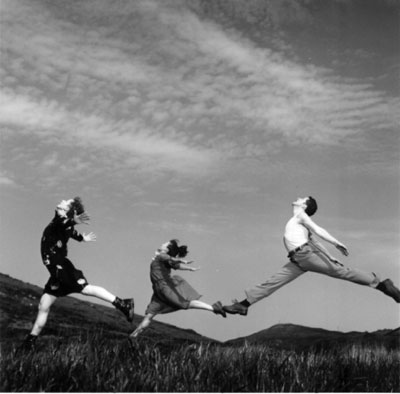 Seeds for Dandelion Dancetheater were planted when Co-Directors Kimiko Guthrie and Eric Kupers started choreographing together at UC Santa Cruz in 1991. The company was founded in 1996 in San Francisco.
Kupers and Guthrie create interdependently:  directing individual projects and sometimes co-directing collaborations.
Dandelion holds an annual home season in San Francisco and performs in many collaborative events and festivals throughout the Bay Area. The company has performed at leading venues for experimental performance, including CELLspace, CounterPULSE, Noh Space, ODC Theater, and Project Artaud and has toured to Los Angeles, New York, Yosemite, Massachusetts, Hawaii, Scotland and India.
Dandelion has received numerous awards and grants, including a Dancemaker grant from Dance USA/Irvine Foundation, a Gerbode Foundation Choreography Commission, an award from the Japan Foundation New York, a Rockefeller MAP Fund grant, an award from the Grants for the Arts non-recurring events fund, and repeated funding from the Zellerbach Family Fund, the Theatre Bay Area CA$H Program, San Francisco Arts Commission, an anonymous foundation, and many individual supporters.
For more on the various branches of Dandelion, go to:
Photo by Elizabeth Gorelik