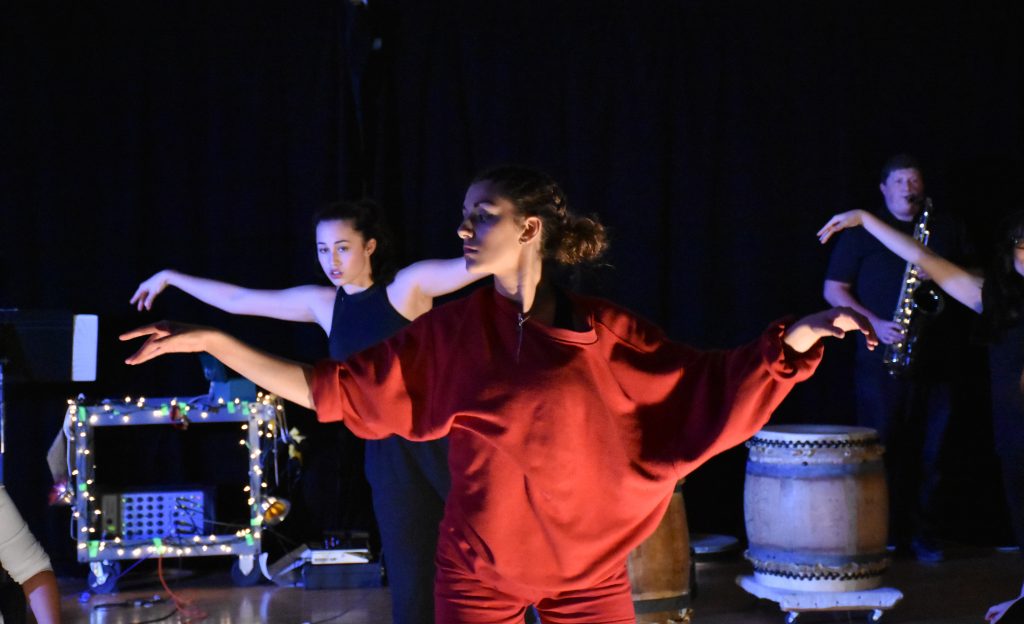 Two evenings of electrifying, inclusive acupunc-formance to raise our courage and Spirit in the face of the ignorance, greed, bigotry and lies erupting around our country and the world.
Featuring new work by Bandelion, the CSUEB DanceSing Drum Company, Antoine Hunter and Laura Ellis as well as Community Acupuncture treatments throughout the performance by Oakland Acupuncture Project.
The performances feature a wide range of community affirmations of the personal being political– and of creativity as one of our strongest tools in the journey towards freedom, justice and wholeness.
Audience members can watch, listen, doze off, dream, meditate, sing and/or dance along, or all of the above, while simultaneously receiving simple acupuncture treatments. These performances are experiments in community activation and healing, exploring dream-worlds that are co-created by performers, audiences and healers all opening to powerful energies in an intimate setting.
New Works by:
BANDELION: Bruce Bierman, Chris Gallegos, Dawn Holtan, Corissa "Reese" Johnson, Nils Jorgensen, Eric Kupers, Keith Penney, Frances Sedayao, Deborah Trudell;
–and–
DANCESING DRUM COMPANY: Karin Adams, Dionte Als Jackson, Judy Andrade-Garcia, Benny Avalaos, Megan Briceno, Michael Chan, Dannia Ciolo, Taylor Gee, Mariela Guerra, Jessica Irrera, Eric Kupers, Elizabeth Kwong, Amy LaFaille, Laura Malouf-Renning, Tamara Mangatal, Paula McKay, Korinne Nickings, Chris Scarver, Deborah Trudell;
–Plus–
"We the People", directed and choreographed by Laura Elaine Ellis and performed by DanceSing Drum Company and CSU East Bay students;
–and–
"Breath of Rebellion", directed and choreographed by Antoine Hunter and performed by DanceSing Drum Company;
at the First Congregrational Church of Oakland (in Reidenbach Hall)
2501 Harrison Street
Oakland, 94612
TICKETS available at: http://www.brownpapertickets.com/event/2915179
$10 – 36
No one turned away for lack of funds.
More information:
www.dandeliondancetheater.org
www.oaklandacupunctureproject.org
www.facebook.com/CSUEBIIE
About community acupuncture:
https://www.pocacoop.com/what-is-ca-long-answer
A review of our most recent acupunc-formance, Dreaming Sabbath, Cycle 2:
https://oaklandnorth.net/2017/03/24/performance-combines-acupuncture-therapy-and-dance/
Performances will last approximately 90 minutes (with breaks) and audience can choose from three different seating options:
1. Sit in reclining, zero-gravity chairs and receive acupuncture treatment on lower legs, arms, ears and head; or
2. Sit in upright chairs and receive simple acupuncture treatment on ears;or
3. Sit in upright chairs or on the floor and receive no treatments.
There will be limited spaces available for acupuncture treatments, so buy tickets early!