Welcome to the new Dandelion Dancetheater website!
A video of recent works and a list of upcoming events are below.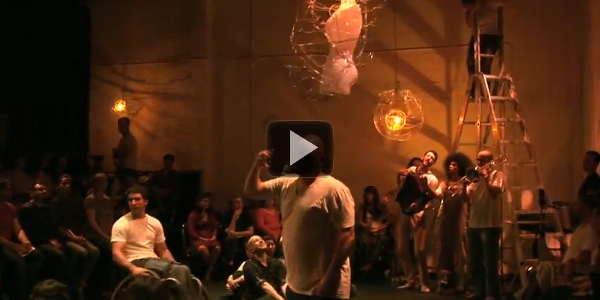 UPCOMING
2014  
A new work created collaboratively by Bandelion, the CSUEB  Inclusive Interdisciplinary Ensemble, Ysaye M. Barnwell (of Sweet Honey in the Rock) and guest artists.
PREVIEW PERFORMANCES
–April 25 & 26, 8pm @ Live Arts LA, Los Angeles. LA Tickets and Info Here
–April 27, 2;30pm @ Santa Barbara Dance Center, Santa Barbara. $5 – $15 sliding scale donation. RSVP to info@dandeliondancetheater.org. Info on Santa Barbara Dance Center Here.
–May 9 & 10, 8pm AND May 10 & 11, 2pm @ CSU East Bay University Theatre, Hayward. Hayward Tickets and Info Here
BARE BONES ADAPTATION (Bandelion)
–June 10 – 22, various times and venues on the Big Island of Hawai'i. (More info forthcoming)
WORLD PREMIERE PERFORMANCES
–July 17, 18 & 20 @ the Fury Factory Festival of Ensemble Theater, San Francisco. SF Tickets and Info Here.
–July 25 – 27, 7:30pm @ Temescal Arts Center, Oakland. (More info forthcoming)
*******************
Please Note: All choreography, video, images, original text and original music are copyrighted by Dandelion Dancetheater, 2013. Unauthorized duplication, showing and distribution is prohibited.