Welcome to the new Dandelion Dancetheater website! We will still be adding to, editing, rearranging and enhancing the site for a while, but want to share it with you now.  Please let us know if you encounter any difficulties.
A video of recent works and a list of upcoming events are below.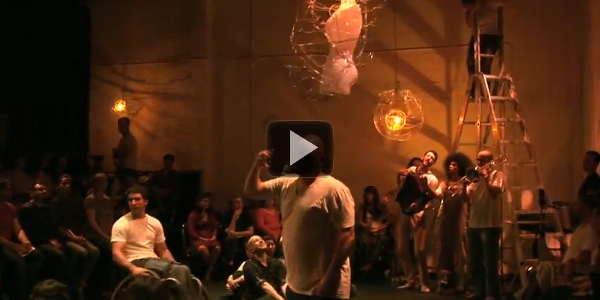 UPCOMING
2013
Beware the Band of Lions (They're Dandy Lions)
4 Sundays of Intimate Performance Experiments. 3pm @ CounterPULSE, 1310 Mission St., San Francisco Oct. 27, Nov. 3, Nov. 10, Nov. 17, 2013 Space is limited. To request an invitation email: info@dandeliondancetheater.org
For more info click here: Beware the Band of Lions
2014
GATHER (preview performance 1)
A new work created collaboratively by Bandelion, the CSUEB  Inclusive Interdisciplinary Ensemble, Ysaye M. Barnwell (of Sweet Honey in the Rock) and guest artists. Wednesday March 26, 7:30pm, ODC Theater, San Francisco
A remount of Tongues and the premiere of Gather Bay Area and Touring performances Spring/Summer 2014
Blessed Unrest (with Randee Paufve and Paufve Dance)
A performance project currently in development that explores the artists' relationship to the modern dance artistic lineage, to be performed in bars, clubs and other non-traditional spaces. Performances in 2014-15, TBA
*******************
Please Note: All choreography, video, images, original text and original music are copyrighted by Dandelion Dancetheater, 2013. Unauthorized duplication, showing and distribution is prohibited.