Welcome to the new Dandelion Dancetheater website!
A video of recent works and a list of upcoming events are below.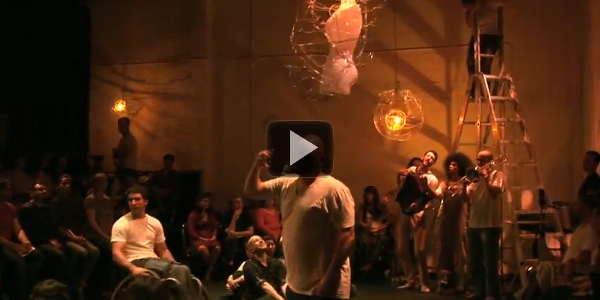 UPCOMING
2014 
Songs of Spirit – Songs of Struggle
March 22, 7:30pm: Songs of Spirit – Songs of Struggle; We hope you will join us for an exciting fund-raising event with Dr. Ysaye M. Barnwell, Shira Cion,  Rodney Bell, and Eric Kupers. The audience will be small (approximately 20 people) in keeping with our efforts to bring performance closer to audiences.  We will meet on March 22nd at 7:30 P.M. at a private home in Oakland (which is wheel-chair accessible) to share in the sounds and stories of these performers and their cultures, and to raise funds for the tour of Bandelion and IIE's Tongues/Gather to Hilo, Hawaii in June.   The company has already raised $60,000 and needs another $20,000 to fund the 44 artists (with and without disabilities) who will travel on tour to Hawaii. FOR INFO AND TO RSVP, CLICK HERE.
A new work created collaboratively by Bandelion, the CSUEB  Inclusive Interdisciplinary Ensemble, Ysaye M. Barnwell (of Sweet Honey in the Rock) and guest artists. Wednesday March 26, 7:30pm, ODC Theater, San Francisco.
A remount of Tongues and the premiere of Gather Bay Area and Touring performances; March 26 – July 27 in San Francisco, Hayward, Hilo (Hawai'i) and Oakland.
*******************
Please Note: All choreography, video, images, original text and original music are copyrighted by Dandelion Dancetheater, 2013. Unauthorized duplication, showing and distribution is prohibited.