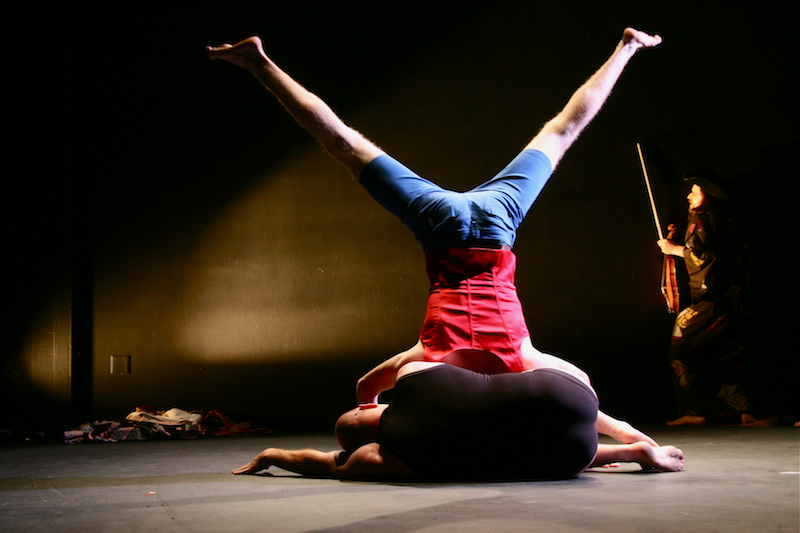 Bandelion is Eric Kupers' ensemble within Dandelion Dancetheater, that exists somewhere in between the constructs of band, performance ensemble, dance company, tribe, extended family, research team, gang of misfits, and legion of artistic missionaries.
Bandelion is a group of dancers, actors, musicians, and designer/technicians, all collaborators in the creation process. Also diverse in terms of size, age, sexual orientation, ability/disability, and cultural background, these artists are dedicated to in-depth research into the ways in which their multifarious backgrounds and artistic forms intersect.
Built collaboratively both over intensive rehearsal periods and in spontaneous gatherings, Bandelion's works are both performative and an expression of community ritual. Performances dismantle the distinction between artist and ordinary person, inviting the audience to both see themselves reflected in and become a part of the experience of live art.
Bandelion began in 2006 when Kupers called together dance, music and theater artists to spend a year of intensive interdisciplinary investigation which culminated in the evening-length work Drop.
 Since then the ensemble has been working almost non-stop to delve deeper and deeper into interdisciplinary exploration through cross-training, rehearsing, performing, teaching, writing, recording, filming, staging public performance spectacles and touring.
Go to: Bandelion's Upcoming and Previous Work
Go to: Bandelion's Ensemble Members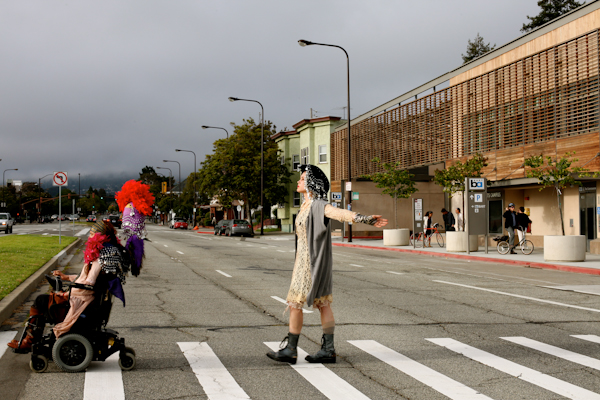 Photos by Faye Chao