Please Note: This page is still under construction. In the meantime we are posting a very basic list of Dandelion Dancetheater's projects, some with descriptions and some without. Keep checking back for more features and information to come.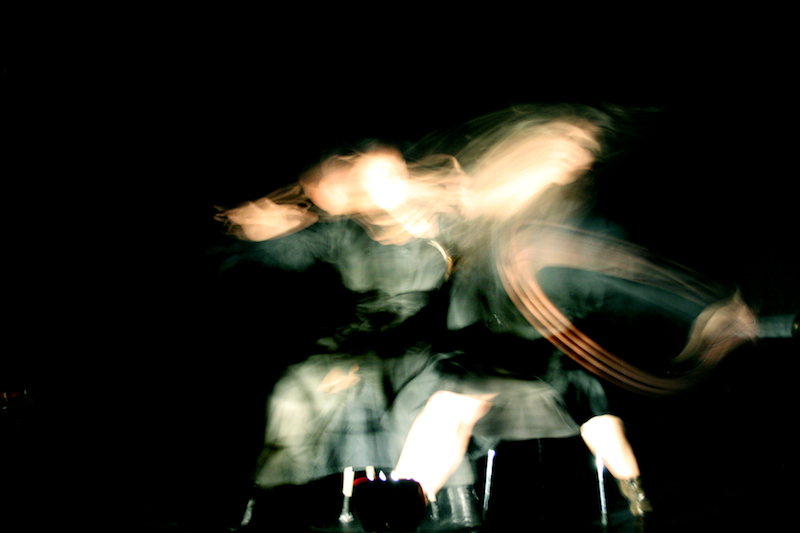 WORKS BY BANDELION 
Stories of Our People (2014-15)
Beware the Band of Lions II (2014) as part of the Music Moves Festival at ODC Theater, San Francisco.
Tongues/Gather (2014) A version of the work created as part of a Bandelion tour to the Big Island of Hawai'i in collaboration with local and Bay Area guest artists.
Beware the Band of Lions (2013) at CounterPULSE, San Francisco.
Pass Path Groove (2012) created with Croi Glan Integrated Dance Company in Cork City, Ireland as part of the Irish Festival of Performing Arts.
Séance / Modern Dance Inferno II (2012) was created in collaboration with Paufve Dance and premiered at the Uptown Club in Oakland as part of 8x8x8.
Arthur in Underland (2012) was co-produced by CounterPULSE. It is an experimental musical with original music, dance and script that tells the story of a young man's descent into a dark underbelly of society in order for him to embrace his sexual identity. Performed by Bandelion for a three-week run at CounterPULSE.
See Arthur in Underland  Video and Photos
The Dislocation Express  (2011) was a site-specific series of pieces that took place in BART stations across the Bay Area, created with and performed by Dandelion Dancetheater, AXIS Dance Company and CSUEB students; funded by a major grant from the Creative Work Fund.
WonderSlow (2011) was a community performance project supported by the City of Oakland Cultural Arts Department and the Theatre Bay Area CA$H Fund, that took place in Downtown Oakland's Frank Ogawa Plaza. WonderSlow investigated slowing down in the midst of an urban area, incorporating multiple stations of slow movement and environmental sound that lasted for 15 hours. CSUEB Students and community members joined the performance.
See WonderSlow Video and Photos
Friend (2011) was created as part of an artistic residency at San Francisco's CounterPULSE Performance Space and supported by a matching grant from the San Francisco Foundation. The highly collaborative, interdisciplinary work was born out of director Eric Kupers' grief after the passing of one of his best friends in Dec. 2010.
6 Degrees (2010) is a community performance event created with the support of the California Ensemble Touring Initiative, a project of the Network of Ensemble Theaters. 6 Degrees brought together six performing artists, their performers, and Dandelion Dancetheater for evenings of exchange, shared creation and performance. Held in both Los Angeles and the Sacramento Area, the events featured artists who just met the day of the show, and a full performance work created under great pressure with everyone involved that very day.
Don't Suck! (2010) is the first cycle of Dandelion Dancetheater's multi-year experiment with the reality TV competition model. Created and performed in a work-in-progress residency at the Baryshnikov Arts Center in NYC and supported by the Princess Grace Foundation, Don't Suck! featured actual competition between ensemble members throughout the rehearsal and performance process. The work investigates the dynamics of winning and losing, and the complicated human responses to both.
MUTT (2009) follows the story of Miyo, a mixed-race girl born in an Internment Camp during WWII to a Japanese American internee and a Caucasian prison guard from Texas, and takes place during the 49 days after her death. The work takes the audience and Miyo into many surprising, off-kilter and absurd situations inspired by Buddhist notions of the "bardo" between death and rebirth.  MUTT is supported by the Japan Foundation, the SF Arts Commission, the Wattis Foundation, the Princess Grace Foundation and ODC Theater.
Oust (2008) A work supported by the Rockefeller MAP Fund, SF Arts Commission, SF Grants for the Arts and the Spanish Consulate of San Francisco that brings together artists from three different countries all working in physically integrated dancePerformed as part of the SF International Arts Festival at CELLspace and Yerba Buena Center for the Arts, at Highways Performance Space in Los Angeles, and excerpts at the SF State Human Rights Summit, CSUEB and West Wave Dance Festival.
Drop (2007) Kupers received a major grant from the Gerbode Foundation to create an evening length work that blurs the lines dividing art forms as well as the lines between audience and performers. Drop was produced by DanceArtSF, Inc. at CELLspace, San Francisco. Excerpts of the work have also been performed at CSU East Bay, FURYFactory Festival of Ensemble Theater, Brooklyn Arts Exchange, Montreal's Studio 303, UC Davis, the DeYoung Museum in San Francisco and Julia Morgan Center for the Arts.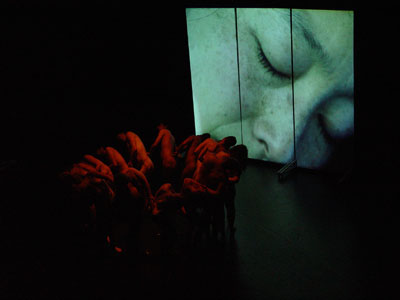 WORKS BY DANDELION DANCETHEATER
Inhale. Exhale. Repeat. (2013) was a 25 hour experimental performance created jointly by Bandelion/Dandelion/IIE. It combined participatory installation segments of 5 hours each, separated by hour long curated performance showcases. Performers and participants could choose at different times to watch, dance, make sound, nap or just hang out. Supported by a City of Oakland Individual Artist Grant, the Rainin Foundation, the Zellerbach Family Fund and the Theater Bay Area CA$H Grant, and held at Temescal Arts Center.
MamaLOVE: Seeds of Winter (2010) was born from the belief that motherhood is a centerpiece of the human experience and affects anyone who has ever been or had a mother: everyone. Directed by Kimiko Guthrie, MamaLOVE aimed to bring to the public eye the full spectrum of experiences connected to motherhood, including those which are often marginalized and isolated. MamaLOVE also aimed to reach out to mothers from diverse socio-economic classes, races, and sexual orientations in the San Francisco Bay Area who want to be involved in art, yet do not necessarily have the resources to do so. The project provided child-care and a kid-friendly environment at ongoing workshops and performances that used dance, theater, creative writing, and music to address issues that these mothers found relevant. Interactions with mothers at these workshops informed the creation of a final performance piece which collided dance, theater, traditional lullabies, and interviews of Bay Area mothers from diverse backgrounds, challenging stereotypes about motherhood and offering the radical idea that mothers' experiences of and perspectives about today's world are crucial to our socio-political culture. MamaLOVE: Seeds of Winter was supported by Shawl-Anderson Modern Dance Center, Theatre Bay Area CA$H, the East Bay Community Foundation, the Zellerbach Family Foundation, and numerous individual donors.
Anicca (2006) Supported by a Dance USA/Irvine Foundation "Dance: Creation to Performance" grant and performed in LA at Electric Lodge, in SF at Project Artaud, in Hawaii at the East Hawaii Cultural Center and Kalani Oceanside Retreat, and in Northern California at Dell'Arte School of Physical Theatre. Excerpts have also been performed in New York City (Dance Theater Workshop, Danspace Project at St. Mark's Church, Brooklyn Arts Exchange, Dixon Place,) and in Montreal at Studio 303.
See The Undressed Project Photos
We Love You to the End of the World (2008) We love you to the end of the world, co-director Kimiko Guthrie's MFA Thesis piece, explored how Television simultaneously placates people, making them passive viewers of global violence, and also seduces them to become active contributers to this violence as hungry consumers. This nightmarish piece was from the point of view of a child who, just before going to sleep, witnesses a disturbing, violent event on the evening news, followed by an equally disturbing, maniacally happy advertisement, and is reassured by her parents that she is completely safe.
Spinal Fluid (2008) Eric received a prestigious Princess Grace Foundation Choreography Fellowship to create Spinal Fluid with AXIS Dance Company. Simultaneously, we created an alternate version of the work with Dandelion Dancetheater with support from the Zellerbach Family Fund, the CSUEB Faculty Grants and the Network of Ensemble Theater's CETI Grant. Spinal Fluid was  a research intensive work, seeking to find methods of choreography that can survive multiple cast replacements over the long term and remain accessible to performers of all body abilities/disabilities and size/shape.
Prism (2005) Dandelion joins forces with singer/songwriter Lori B and writer Andrew Ramer to research models for performance that deliberately facilitate healing for both the performers and audiences. Performances transformed a studio at Jon Sims Center for the Arts, SF for an unexpected spatial configuration.
Octagon (2005) A wild ride along the intersections of improvisation and composition within experimental dance, music and performance painting. Created and performed collaboratively by Dandelion, avant-jazz quartet Quadrangle and painter Nancy Ostrovsky. Performed at ODC Theater, SF and Electric Lodge, LA.
You (2005) You played with the slipperiness of memory and projection in relationship, examining fragments from childhood and how they impact present day interactions. You was directed/choreographed by Kimiko and performed by Josie Alvite, Christy Funsch, Rebecca Johnson, Debby Kajiyama, Eric Kupers, Anne-Lise Reusswig, Manfred Schaechtle at ODC Theater, SF and Electric Lodge, LA.
Night Marsh (2004):  Night Marsh explores impermanence and death and how these given aspects of life imprint on perceptions of our bodies.  Drawing on the research in naked dancing that Dandelion conducted through three years of the Undressed Project, Night Marsh has been performed Jon Sims Center for the Arts in San Francisco, as part of the SF Queer Arts Festival, at the Mondavi Center in Davis and at the Electric Lodge, Los Angeles
The Undressed Project, Phases I &  II (2002-03): A group work challenging commonly held notions about beauty, body image, dancers and nudity through a large, diverse cast dancing completely naked.  Developed as part of a series of AIRspace residencies at Jon Sims Center for the Arts, SF.  Presented as a work-in-progress at Jon Sims Center and ODC Theater, SF; UC Davis; and Los Angeles' Arts in Action.
There (2003) Kimiko Guthrie's There, performed by Eric Kupers, Frank Shawl, Debby Kajiyama and Erin Gottwald, tells the vigorous, fragmented story of a man engaged in a race, both backwards and forwards, with Time. Caught in one moment, he looks incessantly back at himself, trying to reconcile who he has been over the years, and as well cannot stop looking forward towards that which he might, willingly or unwillingly become. The piece is set to text by Kimiko and was shown as a work-in-progress at Cal State Hayward and UC Davis; premiered at ODC Theater as part of Summerfest/dance and was later revived with various casts for Dandelion shows in 2005 and 2011.
Stories Written Under Skin (2003): A work commissioned by the California Choreographer's Festival in Laguna Beach, for a performance at the Sawdust Festival, Laguna Beach, CA. Also performed as part of Dandelion's "Re-Visioning the Body in Dance #1" at Western Sky Studio, Berkeley.
illusive (2002): Developed as a prologue for the Undressed Project, illusive is a solo danced naked by Kupers with text illuminating and humorously re-contextualizing prejudices about body image and dance. Introduced Undressed Project/Night Marsh at ODC Theater, Electric Lodge and Jon Sims Center; and performed on it's own at Big Moves' "Eat Something Already"/CELLspace, SF and Berkeley's Earth Day Festival, 2002 – 2004, the Joyce SoHo and Spoke the Hub theaters in NYC (2009 – 10.)
Strange Hole (2002) Choreographed by Kimiko Guthrie, this work explores the landscapes of loss through three vignettes weaving together loops, holes, catches, slips and sudden disappearance. Strange Hole included a new duet choreographed and performed collaboratively by Guthrie and co-director Eric Kupers. Performed by Dawn Frank, Kerry Gaither, Kimiko Guthrie, Debby Kajiyama, Eric Kupers and Ching Chi Yu at ODC Theater.
Start Adrift, Parts I & II (2001-02): An ensemble instigated by Kupers and created and performed collaboratively by Kupers, Manuelito Biag, Mazdak Mazarei, Manfred Schaechtle and Oscar Trujillo, which opens windows into intimate and explosive aspects of male relationships.  Presented: at the Thumbnail Festival, SF; and as part of Approaching the Fire (Hayward, SF, LA) as well as Dandelion's home season at ODC Theater, SF.
Three (2000):  A trio choreographed by Kupers in collaboration with Kimiko Guthrie and Debby Kajiyama in which the dancers never lose physical contact with each other, no matter how tenuous that contact might be.  Performed in progress at the Other Visions Festival in Sacramento, premiered at Dandelion Dancetheater's 2000 season at ODC Theater in San Francisco and also performed at CSU Hayward and the Edinburgh Fringe Festival.
Other past works include:  Hitch (2000); Mind Circle (2000); 2nd Class Sleeper, Seat 26 (1999); Riverbed (1998); Miyo in the Middle (1998); Them, Gone (1997); Bedtime Story (1996); In Their Wedding Clothes (1996); The Fear Project (1995); In Beverly's Kitchen (1994); and Did You Say Something (1993). Through Dandelion Dancetheater, Kupers and Guthrie have also created numerous works with both trained and untrained dancers, with Compania Y, Big Moves, the National Organization for Men Against Sexism, CSU Hayward, UC Davis, The Northern California Association for Marriage and Family Therapists, Clausen House Program for Developmentally Disabled Adults, Shawl-Anderson's Teen Dance Program and Oakland's Museum of Children's Art.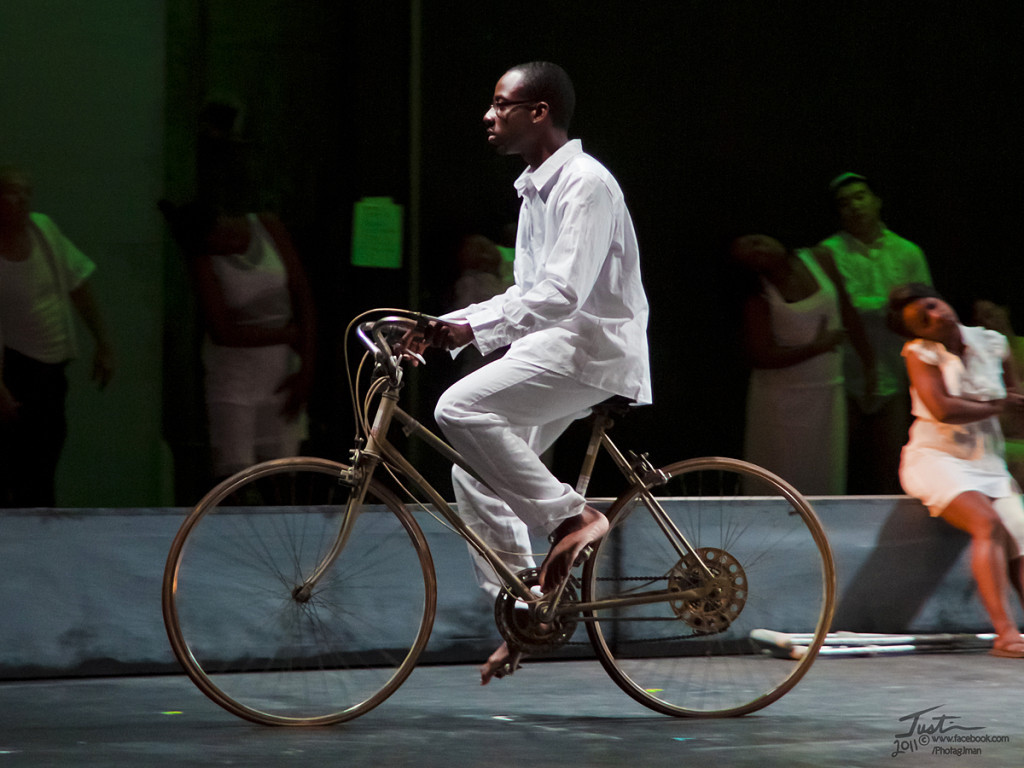 WORKS BY THE INCLUSIVE INTERDISCIPLINARY ENSEMBLE
 Tongues/Gather (2014) with IIE, Bandelion, Ysaye M. Barnwell, Shira Cion, Melanie Demore, Kumu Kaui Peralto, Laura Ellis and more. Performed at CSU East Bay, Hayward; ODC Theater and the Fury Factory Festival of Ensemble Theater in San Francisco; Live Arts LA, Los Angeles; and Studio One Art Center, Oakland.
Exposed on the Cliffs of the Heart (2013)
Cooney's View (2012)
Seven Deadly Sins (2011)
Taboo Stew (2011)
See Taboo Stew Video and Photos
Dan Plonsey's Bar Mitzvah (2010) was commissioned by the Jewish Music Festival for it's 25th Anniversary Festival. World Premiere performances took place at the San Francisco Contemporary Jewish Museum following a long line of in progress events at the Graduate Theological Union, a Queer Performance Marathon, CELLspace, CSU East Bay's Dance Concert and more. Created in collaboration with composer Dan Plonsey and writer Mantra Plonsey as well as Dandelion, CSU East Bay students and a host of diverse community members, this work sought to capture the confusion, struggles and potential for growth inherent in coming of age rituals. Supported by a grant from the East Bay Community Fund and many individual donors.
Tongues (2008)
Speed (2008) a Dance for the Camera created in collaboration with videographer Rajendra Serber, Dandelion Dancetheater, adults with developmental disabilities from Clausen House and CSU East Bay Students. Created with the support of a CSUEB Faculty Support Grant.
 Photos by (descending from the top) Luiza Silva, Luiza Silva, Justin Kernes